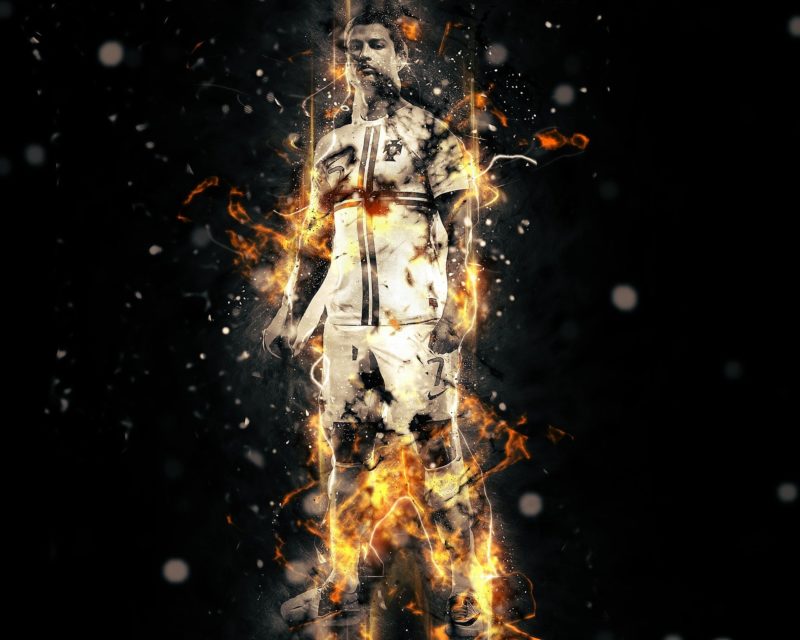 Ronaldo Second to Score 100 Goals
Cristiano Ronaldo became the second man to reach 100 international goals. He is also the first player from Europe to achieve this feat. This hasn't happened since Ali Daei, who, in his time, scored 109 goals for Iran. How was the star born and what are some of his notable achievements? Is he the greatest player in Portugal or in the world, as well?
The Beginnings
The first time Ronaldo scored a goal for Portugal was at the UEFA Euro 2004 against Greece. He was only 19 then. He did not bring his team victory, but it was the start of a legend. Russia was the first opponent who received several goals from him in the 2006 FIFA World Cup Qualification. There were matches where he was simply unstoppable. In 2016, against Andorra, he scored 4 goals. He has been a threat on the field for more than 15 years.
Hat-Tricks
Ronaldo also has a total of 9 hat-tricks. He scored the first one against Northern Ireland in the 2014 FIFA World Cup Qualification. More impressive, however, is his performance against Andorra in 2018. Three of his hat-tricks happened in 2019, meaning that Ronaldo is not slowing down. If anything, he is more of a threat than ever.
Reaching 100
Ronaldo was slowly approaching the mark of 100 international goals back in November 2019. That was a good year for the player and his win against Lithuania brought him to a score of 98. With one more goal against Luxembourg, he was ready to claim the achievement. Unfortunately, that is when his opportunities stopped for a while. The rampage of the coronavirus has done a number on the world of football.
The match between Portugal and Croatia seemed like the perfect chance to get back on track. Though his team won with 4-1, Ronaldo had to sit the game out. However, on September 8, Ronaldo finally made it with two goals against Sweden. The Nations League saw the player make history. As the league is still in progress, it is likely that Ronaldo is going to break a few more records. In fact, he is currently the active leader in the number of international goals.
Achievements
This was not the first notable achievement of the 35-year-old. He has won Ballon d'Or five times, was named Best FIFA Men's Player five times, and UEFA Best Player in Europe three times. In addition to winning Player of the Year and Footballer of the year five and ten times, respectively, he was dubbed European Champion in 2016. Ronaldo is slowly making his way towards being the best footballer of all time. Most of his achievements come from the time when he was in Real Madrid. This is natural, as he spent 9 years with them. He was also an asset in Sporting CP and Manchester United. At the time of writing, he is still with Juventus. We can't wait for the next time he astounds the world of football.