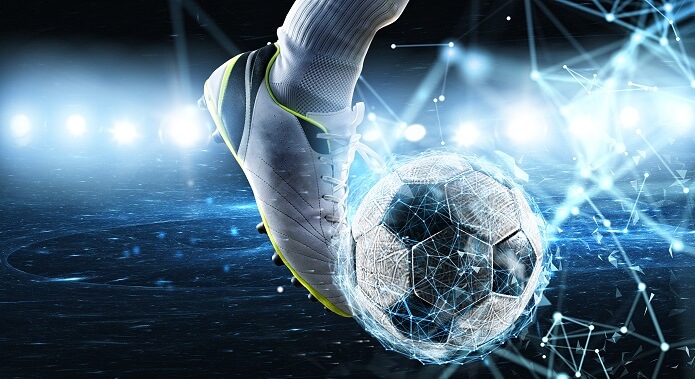 Top Five Transfers of the Summer
As the 2023 summer window unfolded, we have seen some jaw-dropping transfers that brought along drama and excitement. Traditionally, the biggest moves emanated from the top five leagues. However, this time, we have also witnessed numerous players make their way to Saudi Arabia. Let's check out the top five transfers and other significant moves.
Jude Bellingham to Real Madrid
Jude Bellingham's move to Real Madrid from Borussia Dortmund was one of the most significant transfers of the summer window. The 20-year-old central midfielder has proven his worth in the Bundesliga. His transfer was complete for £88.5m (€103.00m).
Bellingham is supposed to have a big role in Madrid's offence. Moreso, with the departure of Karim Benzema, and Vinicius Jr. injury, the Englishman will be crucial for Los Blancos. His six-year contract at the Bernabeu was basically a bargain, considering his performance in Germany.
Declan Rice to Arsenal
After finishing as the runners-up of the Premier League last season, Arsenal secured the funds to make the necessary transfers. Declan Rice, the 24-year-old defensive midfielder, caught the eye of the Gunners a long ago.
Arsenal finally brought in Declan in what was one of the two most expensive transfers in this window. The five-year contract cost Arsenal £100m (€116.60m) plus additional fees in bonuses. Rice was a serious reinforcement for the Gunners.
Harry Kane to Bayern Munich
After countless attempts and speculations, Harry Kane finally left Tottenham and joined Bayern Munich. One of the biggest goal-scorers in England was unhappy with the lack of trophies with the Hotspurs. His move to Bayern, despite being 30 years old, is definitely one of the biggest moves this summer.
Speaking of Kane's achievements is redundant, as he is one of the best strikers today. In his 435 appearances for Tottenham, he scored 280 goals and made 85 assists. He will undoubtedly collect countless rewards in Germany as he did in England.
Moisés Caicedo to Chelsea
Moisés Isaac Caicedo Corozo, an Ecuadorian defensive midfielder, was the most expensive transfer this summer, along with Declan Rice. The 21-year-old was on loan to Belgian Beerschot V.A. Upon returning to Brighton, he made his biggest deal, as he moved to Chelsea for a record £100m (€116.00m). Moises signed an eight-year contract at Stamford Bridge.
Rasmus Højlund to Manchester United
Manchester United have been on the hunt for a suitable centre forward for some time. The Red Devils are hoping he will become what Haaland is to Man City, as United paid £64m (€75.00m) for the Danish attacker. Rasmus will stay at Old Trafford for five years.
Other Significant Transfers
This season was stacked with big transfers, so it was difficult to list only five. Nonetheless, the aforementioned were among the most expensive and also considered the most impactful moves. But they are not the only ones.
We have also seen numerous departures to the Saudi Pro League. Among the first ones to go was Christian Ronaldo, who opened the door for countless other players. Check out some of the other transfers worthy of mention.
| Player: | Moved to: | Price: |
| --- | --- | --- |
| Josko Gvardiol | Manchester City | £77.6m (€90.00m) |
| Neymar | Al-Hilal | £77.6m (€90.00m). |
| Kai Havertz | Arsenal | £64.1m (€75.00m) |
| Dominik Szoboszlai | Liverpool | £59.9m (€70.00m) |
| Alexis Mac Allister | Liverpool | £35.9m (€42.00m) |
| Mason Mount | Manchester United | £55m (€64.20m) |
| Sandro Tonali | Newcastle | £54.7m(€64.00m) |
| Ousmane Dembele | PSG | £42.7m €50.00m |