Top 3 Contenders for the La Liga Title 2023
La Liga is one of the Big Five. Along with the Premier League, Bundesliga, Serie A, and Ligue 1, they make for the strongest five football leagues worldwide. The full name of the league is Campeonato Nacional de Liga de Primera Division, and it was founded in 1929.
The league consists of 20 teams, with three relegated each season. However, only one can stand at the summit. With only a few games left before the end, the options come down to only a few teams. Find out who are the three biggest contenders for the La Liga title in 2023.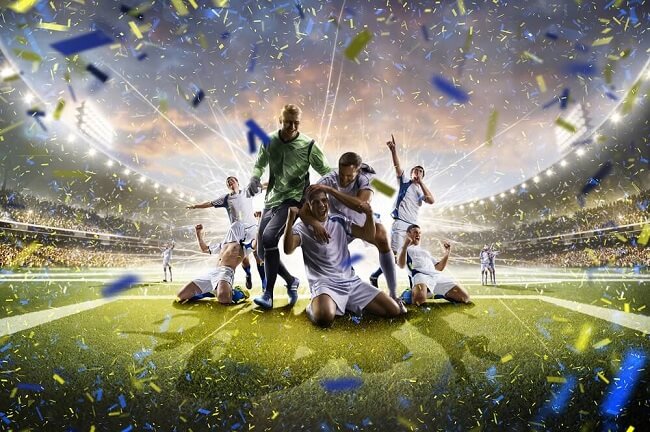 Barcelona
Barcelona are by far the biggest contenders for this year's La Liga trophy. They are currently the table leaders. The lead they have at the moment is enough to say that they have already won the league. Their biggest rivals, Real Madrid have had a challenging season, leaving Barcelona uncontested.
Xavi's success in his first full year at Barcelona delighted Barcelonistes around the world. Barca will lift the La Liga trophy for the first time since 2019, despite the financial issues they had this season. It was clear from the start that they had one thing in sight, taking the league. And after the great success, they are just waiting for the remaining games to play out so they can celebrate.
Real Madrid
Los Blancos are one of the oldest clubs, one of the three founding clubs of the La Liga. No matter the competition, they are consistently among the top contenders for the championship. While they have lifted the La Liga trophy 35 times, they have failed to be competitive enough this season.
Yielding the trophy to Barcelona, and dropping from the Champions League, one might say they have had a disastrous season. Despite their overall success, the lack of a trophy is a hard blow for the team. While Real will look to make some drastic changes, Ancelotti will likely remain in the club.

Atletico Madrid
Finally, the last of the top three contenders for the La Liga are traditionally Atletico Madrid. After taking the throne 11 times so far, they are always a serious threat to both Real Madrid and Barcelona.
They have had great success throughout the season, but their effort was just short of the required. The Colchoneros were always at the top of the league, and their last championship was in 2020.
Diego Simeone has led the Mattress Makers since 2011, and the club seems content with how El Cholo's success. Nonetheless, they will have to make a play for one of the more important trophies in the upcoming season. We are certain they will remain to be one of the top three contenders for La Liga next season.