March 17 – This week's Premier League Review
This week in the Premier League, we witnessed a lot of interesting events, unexpected results, and some excellent performances. So let's dive right into the events of this week and review what happened.
Table Changes
Arsenal remain at the top of the table after an impressive 3:0 away win against Fulham. After this round, they are now five points ahead of Manchester City, who are not giving up on the title this year. Arsenal is playing Crystal Palace next round, and City are going up against Liverpool.
United are still going on and off. After losing to Liverpool 7:0, they ended their match against Southampton in a draw. They are in third place with 16 points less than Arsenal. The direct red card for Casemiro, and a dismissed hand play by Southampton's Armel Bella-Kotchap, cost United their win. Ten Haag claims the referee influenced the game in favour of Southampton.
Tottenham are in 4th place with 48 points. Newcastle overcame Liverpool, and now occupy the 5th place on the table. Brighton are now in 7th, as they took the spot from Fulham thanks to a better goal difference.
Chelsea remain in 10th place, as their bad form continues. Despite the incredibly pricey transfers, they are still in the gutter this season. While we can see some improvements, as they won their last two games, we are still wondering what went wrong for the Blues.
The last five teams on the table are Everton, Leicester, West Ham, Bournemouth, Leeds United, and Southampton, in that order. However, the difference between Southampton, who are last, and Crystal Palace, who are in 12th place, is mere five points.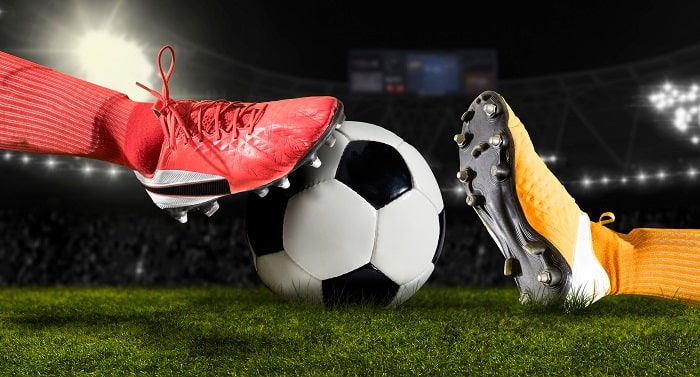 Surprising Results
This week, the 27th round of the Premier League brought us, the fans, a lot of interesting games. Arsenal got their important three points against Fulham at the Craven Cottage. Despite being the heavy favourites, the game was uncertain. Leandro Trossard has shown his true capabilities and made three assists in the first half to secure the win for his new team.
One of the surprises this round was the Manchester United vs Southampton game. With United's form, many saw this as an easy win for the Red Devils. However, despite being at the bottom of the table, Southampton held their own and got away with shard points. However, they can also thank the referee for a lot of questionable decisions.
Manchester City struggled against Crystal Palace. Thanks to a controversial late-game penalty, City got away with three points. They didn't deserve the win and could have easily gone home with only one, or no points.
Lastly, Liverpool lost their away game against Bournemouth. After making some improvements to their bad start this season, they produced another terrible result. It seems that Klopp's seven-year curse is real.
Top Players
This week, we have seen a lot of great performances from some players. We can list a few players from Southampton, Arsenal, Bournemouth, etc. These are our top picks for best performances this week.
Gavin Bazunu, Southampton's goalkeeper, made quite a few saves against United at Old Trafford this week. His defensive capabilities managed to secure shared points against the Red Devils.
Marcos Senesi, Bournemouth's defender, did something similar as he stopped quite a few dangerous attacks from Liverpool. Pay attention to this lad in the future, as he shows great promise.
Ben Chilwell's performance for Chelsea against his former club seems like he has some grudges against Leicester. After scoring a goal, he caused an uproar in the crowd as he cupped his ears towards the Leicester fans.
Harry Kane traditionally brings about top performances for Tottenham. He scored two goals against Nottingham Forest in the first half and secured an important win for his team.
Leandro Trossard has easily produced one of the best performances this week for Arsenal and in the league. He has proven to be an excellent signing for Arsenal, as he made three assists in the first half against Fulham. We can only expect him to get better.