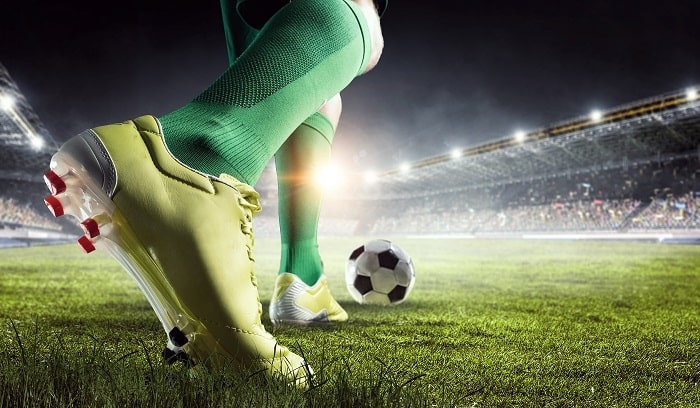 Aubameyang Marseille Career Revival | Striker Joins Fourth Club in 18 Months
The former Arsenal captain and Gabonese international Pierre Emerick Aubameyang has changed clubs for the fourth time in 18 months. His next destination is Vélodrome and a return to French football as he is now appearing for Les Minots from Marseille.
Is this a good move for Aubameyang? For now, it seems that this change was worth it. Aubameyang has a legitimate chance to be once again the attacking force everyone knows him for. More so, it could help the struggling Marseille team overtake PSG.
Pierre-Emerick Aubameyang Stats at Marseille
Aubameyang Marseille venture did not really start so well, at least in Ligue 1. Aubameyang Marseille debut saw him going scoreless. In fact, during seven games in Ligue 1, he recorded only two assists and is yet to score a goal. However, when you look at how he plays in Europe, he immediately makes up for it.
During three games in Europe, Aubameyang scored four goals in three appearances. He grabbed a brace in the Champions League qualifiers against Panathinaikos and then another two goals versus Ajax in the Europa League.
It is only a matter of time until Aubameyang Marseille career in the domestic league kicks off, and he starts scoring goals for fun again.
Aubameyang Cereer and Journey
If you are wondering, Has Aubameyang played in Ligue 1? The answer is Yes. During his youth, he appeared for Bastia and Rouen U19 teams before joining AC Milan. However, the move to Italy did not suit him, so he was loaned out to Dijon, Lille, Monaco, and eventually Saint-Étienne, where he settled permanently.
He scored 37 goals for Les Verts in three years before transferring to Borussia Dortmund. This is where Aubameyang truly started lighting things up. In 144 appearances, he bagged 98 goals. This earned him a move to Arsenal, where he even became their captain.
He played five years for the Gunners and scored 68 goals. Unfortunately, he failed to win any silverware. So, a move away from England was imminent. This is where his career turned for the worse.
Can Aubameyang Revive his Career in France?
Aubameyang enjoyed a brief and very successful spell in Barcelona. During the half-season he spent there, he scored 11 goals for the club, showing that he is still capable of playing at a higher level.
However, the Aubameyang Chelsea gig did not work out so well. He came in as a lone striker at Stanford Bridge and failed to produce, scoring only a single goal during the season.
Now, at Marseille, he has a chance to revive his career. At 34 years old, he still has enough in his bag of tricks to help. Playing in the Premier League at this stage of his career was not a good idea, but Ligue 1 might just suit his current needs and could allow him to prosper once again.