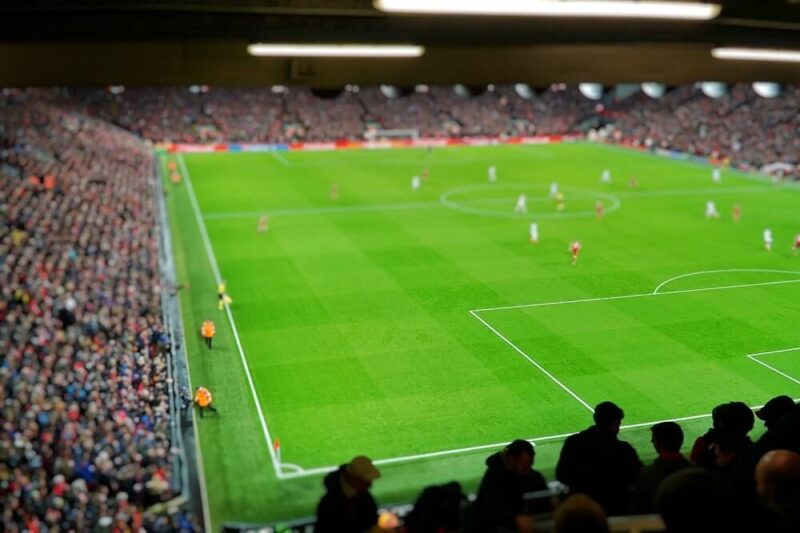 Are Stadiums Packed this Premier League Season?
Who among us hasn't gone even once to watch a football match live? We all love football and celebrate it every season worldwide. We walk down the street and hear others supporting their favourite teams and cheering for them.
So, what about stadiums? Well, having a stadium is vital to the success of any team. There is more to them than just a place where players play or fans can watch. Clubs rely on stadiums as a place to call home and a source of their income. So, are stadiums packed this Premier League season 2023? Let's find out.
Top Stadiums in the Premier League and their Capacity
UK football has some of the best clubs and stadiums worldwide, and its fans are undoubtedly the best in the world, thanks to their loyalty and the energy they bring to the stadiums.
This Premier League season starts in August 2023. During the previous three seasons, the World Cup (to name just one factor) caused disruptions, but now the schedule is back to normal, with packed stadiums to the rafters.
However, since we are facing the problem of global warming and climate change right now, what about the Premier League's greenest stadiums? Of course, we are all interested in the world's most traditional and famous stadiums, which have always been ideal for those who prefer to watch the matches live rather than on their television or smartphones.
Anfield Stadium – 61,000
Undoubtedly, Anfield has the best atmosphere in the Premier League, thanks to the fact that many top Premier League players are calling it home. Compared to most others, Liverpool expanded the Anfield Road End rather than building a brand-new stadium.
Elland Road Stadium – 37,890
Elland Road is the 14th largest football stadium in the UK. It is home to the fourth top football fans in the country. Elland Road is one of the finest Premier League stadiums because it has one of the most genuine and electrifying atmospheres on match days.
Tottenham Hotspur Stadium – 62,850
The 62,850-seat Tottenham Hotspur Stadium first became operational in 2019. It is the second-largest stadium in the Premier League after Old Trafford. All corners are enclosed, amplifying the football fans' noise and creating an incredible atmosphere.
Old Trafford – 74,310
Old Trafford stands in a class of its own as the best Premier League stadium and the most recognisable in the world. With a capacity of 74,310, it is the largest arena in the Premier League and the second-largest stadium in England.
The field has seen some of the biggest legends in Premier League history, including David Beckham, Cristiano Ronaldo, and Wayne Rooney. Which Premier League grounds are the best? A breathtaking atmosphere and stunning architecture make these stadiums an absolute must-see.