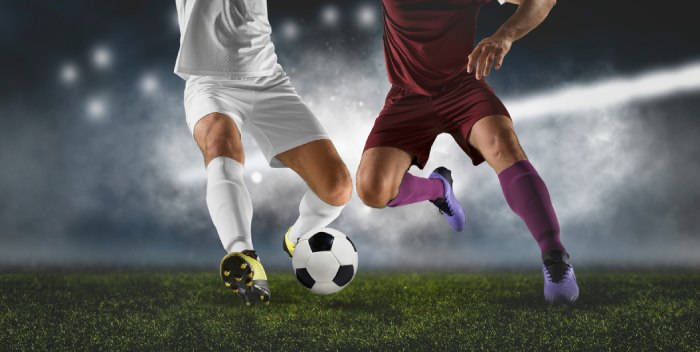 What Are Football Transfers?
Players switching from one club to another in professional football is a common and very interesting thing. Every era of football featured players that every team wanted to have in their squads. Bringing such players to their lineups meant a better, more attractive playing style, as well as more excitement for other players and fans.
Plus, players who are obviously way ahead of their current squad are the ones who often wish to leave in search of a deserving better club. With that said, we can say that making changes in lineups has been a regular thing for all professional football clubs and players since a very long time ago.
The Purpose of Football Transfers
Making room for new players in a team while letting go of others is what actually makes professional football fun, exciting and entertaining. As professional football squads usually comprise players of different ages, nationalities, and backgrounds, making transfers is even more interesting nowadays than it was before.
There are many possible reasons why a club or a player would want a transfer. First, by completing transfers, clubs are constantly improving their squads. Making one's team better by signing new players is an obvious way to do so.
This is because teams may welcome more skilled and talented players that could improve their games compared to the ones they had before. Besides, it is important for clubs to keep the average age rate at a certain level. In other words, some players may want to retire.
So, if a club does not let one of their younger players from their football academy join the team, they will need to find a replacement. The same goes for teams who are not satisfied with some of their players. On top of that, a player may suffer an injury and be absent for some time.
Also, a similar situation relates to players whose contract is about to expire, and a club doesn't want to extend it for whatever reason. Apart from the fact that a professional football team wants to sack a player, there are instances where players want to stop playing for a certain club, too.
Players can request transfers because they don't get along with the management of a club, coach, or other players. On some occasions, some players just don't fit into the game style or team's mentality. Therefore, they move on by finding another club where they can express their full potential.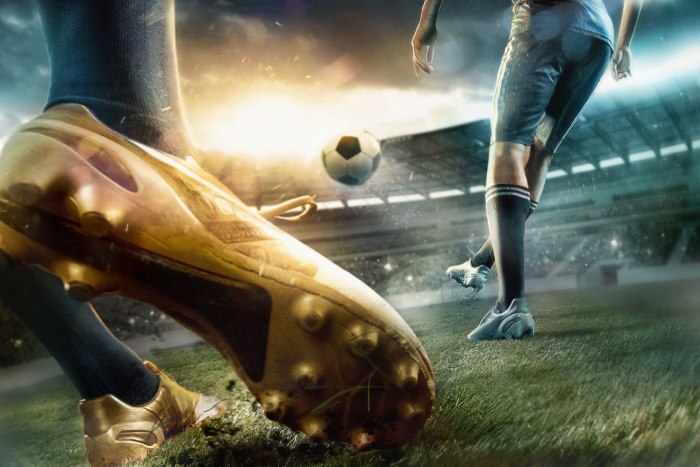 How Do Football Transfers Work?
Each professional football club regulates its transfers by signing contracts with players. Many clubs have their own scouts who are in charge of inspecting the market and finding suitable players. This is the first step professional football teams usually take when making transfers.
Once scouts do their part of the job, they let the club officials know about what they have found. If the official club representatives and scouts agree upon which players they should bring in, the next thing to do is send an offer to a player's current club. Of course, it's not always the case that scouts make the decision as to who their team will sign.
Instead, it can be someone else's decision. For example, a coach or any other important person from the club's headquarters can do so. An offer that a team can send to another club should contain the potential price that a team is willing to pay for a player. Afterwards, clubs may start negotiations.
Negotiations
Negotiations are all about the time when a transfer will be completed, as well as how much will be paid for a player. This process is aimed at protecting and serving players' needs as well.
It can happen that both teams want new players in their squads at the same time. In such cases, clubs can exchange one player for another without making any payments whatsoever. Not making any additional payments is a rare thing.
So, the situation where one club makes additional charges when exchanging one player for another is more common. The reason behind this is that one of the team's players is valued more than one from another team.
Contract Signing
In the end, it is players who sign new contracts with their new clubs. Contract signing is yet another formal procedure teams, and players need to complete. For popular clubs, this process is typically accompanied by presenting a new jersey with the number and the player's name on its back.
Readers should not confuse transfers with loans. Loans imply players being part of some other club's squad for a certain period of time and then rejoining their main club. Also, all transfers could be completed during football transfer windows only.
Football Transfer Windows
Transfer windows stand for a particular time span during which teams complete transfers and register players. In professional football, there are two main transfer windows. First, clubs can make transfers for a maximum of 12 weeks between two seasons. The majority of leagues end in late May, June or early July.
This is usually when a transfer window begins. In general, it lasts until late August or early September. There are, of course, exceptions to this rule. For instance, some countries from the Southern Hemisphere may have a pre-season window from December or January up until March or April.
Aside from this, the mid-season window involves yet another period when clubs can make transfers. This window is, by default, shorter than the pre-season window. In fact, teams have a chance to complete all their transfers in just four weeks.
The mid-season window is mostly active during winter time in Europe, except for the Nordic countries, and the summertime period in the Southern Hemisphere. Every transfer window has its rules regarding deadlines. This further means that no players can be transferred outside the transfer windows unless stated otherwise.
In addition, a set of rules and regulations called Financial Fair Play prevents clubs from spending more money than they can earn. These rules also help teams stay away from other financial troubles. One of the most important reasons why this set of regulations exist is that it helps clubs avoid bankruptcy.
The Most Expensive Transfers in Football History
Football transfers offer players a chance to go to many different places around the world. Alongside this, players and clubs can earn huge amounts of money by completing transfers. Knowing this, we show you the current list of the most expensive transfers in football history.
Neymar (from Barcelona to PSG in 2017) – 222 million euros.
Kylian Mbappe (from Monaco to PSG in 2018) – 180 million euros.
Ousmane Dembele (from Borussia Dortmund to Barcelona in 2017) – 140 million euros.
Philippe Coutinho (from Liverpool to Barcelona in 2018) – 135 million euros.
Joao Felix (from Benfica to Atletico Madrid in 2019) – 127.2 million euros.
Enzo Fernandez (from Benfica to Chelsea in 2023) – 121 million euros.
Antoine Griezmann (from Atletico Madrid to Barcelona in 2019) – 120 million euros.
Jack Grealish (from Aston Villa to Manchester City in 2021) – 117.5 million euros.
Cristiano Ronaldo (from Real Madrid to Juventus in 2018) – 17 million euros.
Eden Hazard (from Chelsea to Real Madrid in 2019) – 115 million euros.
The fact that the transfer market status has changed so much over the years is hard to believe. When we mention this, we mean the players' value. Throughout the ages, the players' market value has been rapidly growing more and more.
This led to clubs spending as many as 200 million euros or even more on only one superstar player, such as Neymar. Also, the change in players' market value caused a sort of imbalance in the sense that some of the best players in the world were paid much less several decades ago if we compare their salaries to those of some average-rated players nowadays.
Interesting Facts about Football Transfers
As with many other phenomena in football, transfers come together with some interesting facts. To begin with, not many people know that a player could refuse a transfer. More specifically, even if the clubs agree upon a transfer, a player can still turn down the offer if the contract hasn't expired yet.
Even more, there is a possibility for players to buy themselves out of their own contracts. This means that some leagues require players to meet their buyout clauses before they can move on and join another team. For instance, Cristiano Ronaldo got around 100 million euros and bought himself out of the contract, after which he moved to Juventus.
In the event that players don't have a release clause in their contract, clubs may also refuse to sell them. Players who don't have such a clause in their contracts have basically no control over their own transfers.
The lack of a release clause is not the only reason why a club can reject selling a player. Some others include but are not limited to financial reasons, not having a substitute player at a particular point in time, etc.