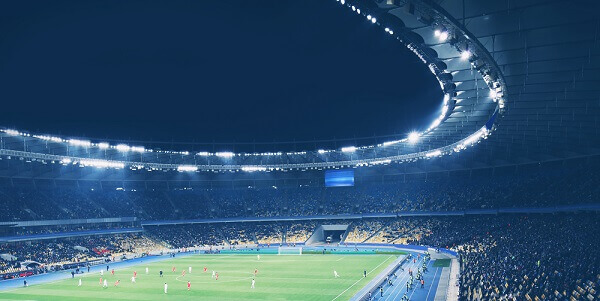 Top Contenders for the 2023 Premier League Title
The Premier League is shaping up in one of the most interesting seasons in quite some time. Sadly, the outcome may turn out to be the same as the last two years, as Pep Guardiola and the Citizens are on fire and are racing towards a third consecutive EPL trophy.
But with three more matchweeks to go, the race is still mathematically open. Arsenal was the leader for the better portion of the season. They lost their step just at the very end. What they are hoping, for now, is a miracle and for Man City to slip, so they can finally bring home the trophy after 18 years.
Manchester City
Manchester City are on the cusp of winning their third consecutive Premier League title, fifth in the last six years. But things didn't seem so at the start of the season. Pep Guardiola needed to tighten some things up. Thanks to his tactical prowess, he got the Citizens on a winning run.
Currently, they are on a 10-game winning run and are undefeated for 13 games running. The last time they suffered defeat this season was against Tottenham (1:0) in February. The most significant change Guardiola made was loaning Joao Cancelo to Bayern Munich. He also established a back-three rotation where Nathan Ake and Manuel Akanji became standouts.
Pep also took the risk of pushing John Stones into a defensive midfield role which paid dividends for the team. Jack Grealish (5 goals, 7 assists) and Riyad Mahrez (5 goals, 9 assists) clicked magnificently in the attack alongside Halaand. And what is to say about the towering Norwegian? With 35 goals and 7 assists, Erling is pushing his team towards EPL title glory.
Arsenal
Arsenal were the title favourites for the majority of the season. Amidst talks of the Gunners bottling it, they still managed to keep their calm and kept winning. However, in most of those wins, lady luck had their side. Which eventually turned its back on them in the most important part of the season.
The Gunners went on a run that saw them draw three games in a row. Two of them were versus West Ham and Southampton. Then came Manchester City, which completely obliterated the Gunners by 4:1 and took the claim to the title.
It seems that Mikel Arteta managed to pull his men back from the brink after that loss. They recorded two tough victories against the likes of Chelsea (3:1) and Newcastle United (2:0). They are still very much in it. But City still has a single-point advantage and a game in hand over Arsenal.
Much of Arsenal's success is owed to their captain, Martin Odegaard. He managed to score 15 from the midfield up till now and also has 7 assists. We also can't take away anything from the efforts of Bukayo Saka (13 goals, 11 assists) and Gabriel Martinelli (15 goals, 5 assists).
However, with limited options on the bench and with injuries to important first-team players (Zinchenko, Saliba, Gabriel Jesus), the Gunners didn't have enough strength to compete with the juggernaut that City is. All in all, if the Citizens don't miraculously drop some points, Arsenal should learn a lot from this season. With the experience gained and some new signings, Mikel Arteta has a chance to build a title-winning squad for next season.