Premier League in February: What We Loved and What We Didn't Like So Much
Another month in the Premier League traditionally brings about a lot of changes and interesting news. February was filled with a lot of turmoil, surprising results, and a few more transfers so far. Let's see what are some of the notable news from the English Premier League.
Transfers
With the majority of transfers done in January, we didn't see a lot of new significant changes in rosters. Some of the changes that you might have missed as they were on the last day of January are the following:
| Player: | From: | To: | Transfer Cost: |
| --- | --- | --- | --- |
| Jorginho | Chelsea | Arsenal | €11.30M |
| Sasa Lukic | Torino | Fulham | €9.10M |
| Ilya Zabarnyi | Dynamo Kyiv | Bournemouth | €22.70M |
| Pedro Porro | Sporting CP | Tottenham | €5.00M |
| Keylor Navas | Paris Saint-Germain | Nottingham Forest | Unknown |
| Marcel Sabitzer | Bayern Munich | Manchester United | Unknown |
| Enzo Fernández | Benfica | Chelsea | €121.00M |
The most notable transfer is Jorginho. The move from one London club to another is sure to cause a lot of commotion. If we are to look at February, one notable transfer is Andre Ayew, who came to Nottingham Forest. And with this, The Garibaldi have brought in 23 new players.
They were forced to do this after getting promoted to the Premier League, as the majority of players left the club. They are also not stopping as they are now focused on keeping Chris Wood in the club, who is there on loan.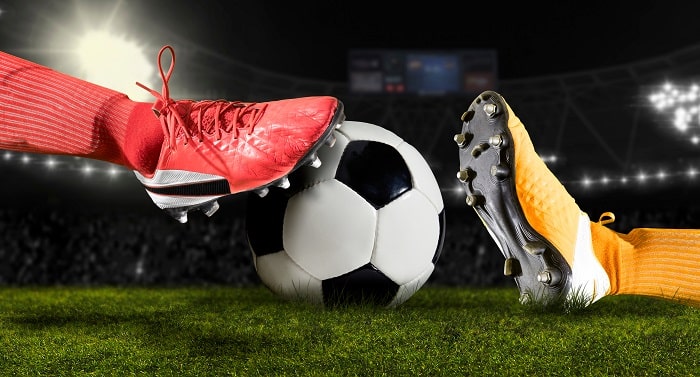 Interesting News
One of the things we didn't enjoy seeing was the brawl at the Everton and Leeds game. The situation escalated after a series of questionable challenges. As a result, four players were booked with yellow cards at the game. Later, the Football Association charged the clubs with improper conduct.
On a more positive note, United fans are thrilled to have seen Erik ten Hag getting advice from Alex Ferguson. The two were photographed having dinner together ahead of United's match against Barcelona in the Europa League.
With the history behind Sir Alex Ferguson, fans are hoping the ten Hag is the one to bring the needed change to United. He is doing an excellent job so far, as he brought United back to the top three of the table.
Surprising Results
In February, we saw a lot of interesting and unexpected results. So, starting from the most recent, Chelsea lost to Southampton at home 0:1. With the amount of money Chelsea spent in January, fans were expecting an improvement. However, this loss indicates deeply rooted issues at the club.
Manchester City is keeping up with Arsenal closely this season. However, in the last game against Nottingham Forest, they only got away with one point. Despite playing as the away team, the majority of football fans wrote City as the winners. However, Nottingham's purchasing strategy worked, and they got away with a draw.
Three games before that, City played Tottenham as the away team. And while Tottenham are among the better teams, it was a surprise to see City lose the game. The Hotspurs manage to safeguard the early lead from Harry Kane and make an upset against the current champions.
Arsenal, despite being the table leaders at the moment, had a few surprising results in February. First, they lost to Everton, who are at the bottom of the table, 1:0. After that, they drew against Brentford at home, 1:1. And then, in a very important game against City, Arsenal failed yet again to produce the needed result, and lost the game 1:3.
Other interesting results and form come from Newcastle, who've had one win, three draws, and one loss recently. Liverpool are continuing to struggle on all fronts. They are currently in 8th place with only ten wins after 22 games.
Similarly, Chelsea spent cosmic amounts of money, but are still mid-table. They have an identical form as Liverpool in the last five games.