Football Players who Practice Martial Arts – A Likely Combination
Martial arts are often loved by everyone who is into sports. People will try martial arts at any point in time if they are into sports, whether to practice for self defence or to practice for the love of the sport itself. Some practice because it is a part of their culture and upbringing. But, do professional athletes practice martial arts? What if you were going to do some online betting on the UFC, and you happen to see your favorite football player among the names or in a football related article on naszglospoznanski? Would that be too far fetched? Probably, but there still are professional football players who are also exceptionally good at martial arts. Here are those players.
Zlatan Ibrahimovic
Zlatan is a well known player who is proficient in many things, scoring amazing goals, for example. Some overhead kicks and rather precise shots are among his trademarks. Kicking his teammates for fun is also a trademark Zlatan move. Why kick them? Well, after earning his black belt in taekwondo at the age of 17, he probably missed kicking people. On a more serious note, those who pay attention to his kicks might actually spot his previous taekwondo background. He used to play for many larger teams like Inter, Milan and Manchester United.
John Fashanu
John Fashanu was active in the 80s, but starting from the late 70s, up to the mid 90s. He ended his career prematurely due to a very serious knee injury, obtained in a match against Manchester United. He played for Aston Villa at the time. But, while still being a professional footballer and having international appearances on international tournaments, he already had a black belt in karate. Unfortunately, due to the severity of his knee injury, both of his favorite sports had to be put aside for a while, the injury directly leading to the end of his career.
Bixente Lizarazu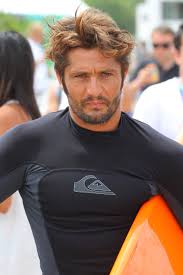 This name should be familiar to anybody who watched football in the 90s and 2000s. Lizarazu had 93 international appearances, being present when France won both the world cup of 1998 and the European Cup of 2000. He is also a very good surfer, which he frequently does now that he is retired. On the other hand, he also has a black belt in Brazilian jiu-jitsu.
Bolo Zenden
Active during the 2000s, Bolo Zenden played for Barcelona, Liverpool, Chelsea and a plenty more teams. He once knocked Wayne Rooney out. It was just a hold which went a bit too far, nothing with a bad intention. Zenden's knowledge of holds comes from his judo background. Having a black belt in judo, actually, obtaining one at the age of 14, can be a very interesting experience for his teammates, and anybody else who thinks that messing with Zenden is a good idea.
These are some of the most popular football players who are also martial arts experts, literally. Having enough dedication for two careers is an amazing feat, to be admired by all sports fans.