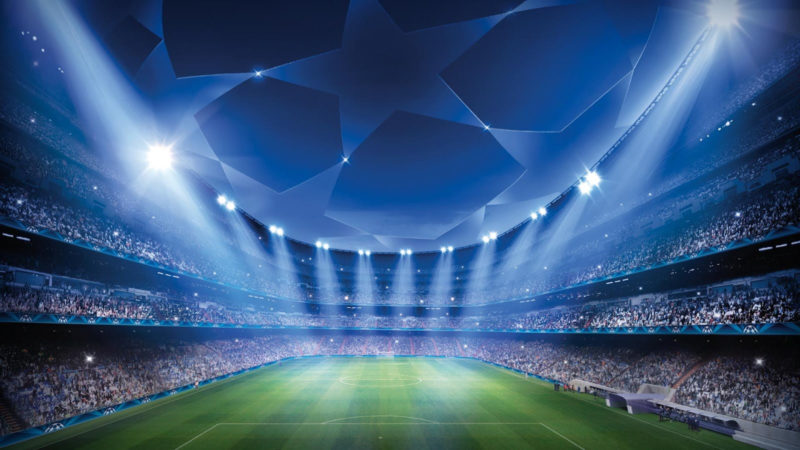 Champions League 2020 Summary
The Buildup
The Champions League had to convert to tournament mode this year, much like Europa League. Another change from the usual form of the competition is the lack of audience. For many teams, this could have been the morale boost they needed to move forward.
The expected favorites for the title were Manchester City and Bayern Munich. Man City quickly dispatched their first real hurdle towards the top, Real Madrid. This was the first time that an English team won both legs of the knockout stage against Spaniards. Even if we don't look at their aggregate score of 4-2, their victory in the second leg was enough to push them to the quarterfinals.
Lyon stopped Man City's dreams of going forward with Maxvel Cornet, who had already proven himself against the Citizens last season. Moussa Dembélé finished them off with two goals ten minutes apart in the second half. Lyon had had a tough time against Juventus, but managed to get by on away goals. They lost to Bayern in the semifinals. Bayern also defeated Barcelona with 8-2. Not even Messi's performance could carry the entire team further in the competition.
Leipzig only confirmed what had already been a solid victory from the first leg of the final 16 against the Spurs. Atlético Madrid underestimated their opponents. Not surprising, given that they have already held their own in the past against Bayern and Dortmund. João Félix tried evening the odds after entering the game in the 58th minute. He scored a penalty kick in minute 71. If not for Tyler Adams, who made Leipzig get ahead at the end of the second half, things may have turned out differently for El Atleti. Leipzig met their match in PSG, losing the game by three goals and scoring none.
The Final
Both teams had strong attackers, which promised to make the game action-packed. Instead, both Bayern and PSG were feeling each other out in the first half. This was the third UEFA final and the first Champions League final for Paris and they played it safe. They also did not score a single goal, which is something that hasn't happened to them in the last four years. There were a couple of chances they could have taken, but did not follow through. This, ultimately, opened the path to Bayern's victory.
Neuer did a fine job protecting the German net. There was simply not enough Neymar could do to get past him. Paris Saint-Germain paid a lot to have Neymar on the team, but also put a lot of pressure on the player. Robert Lewandowski was aggressive in his attacks for Bayern, but hit the post in the first half. PSG lost to their former player, Kingsley Coman. In the end, PSG has had a good run this season, but is yet to win the coveted title.