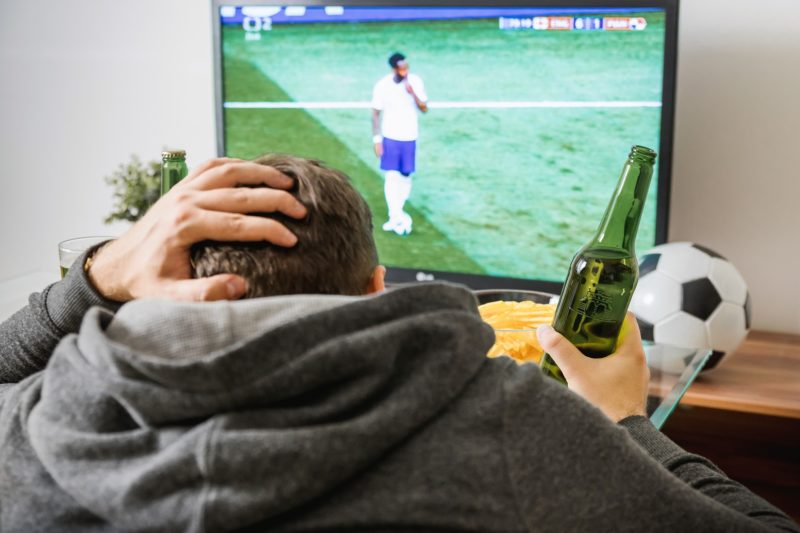 Top 5 Soccer Streaming Sites for Big Events
Sometimes, our favorite sports event isn't covered by our cable and internet service. Other times, we focus on work and other obligations and can't plant ourselves in front of the TV in time. So, where can a person watch important leagues and events, like the Premier League? Luckily, that's what streaming services are for. Here are some of the top soccer streaming sites.
Live Soccer TV
It is relatively easy to use Live Soccer TV because of its simple interface. Its main service is centered around soccer, but it does offer some info on rugby and cricket as well, with a dash of American football.
You can find your favorite leagues and teams in a few clicks and enjoy the matches. You can even use it on your phone! However, there is just one little issue. Some people will not be able to enjoy Live Soccer TV due to location restrictions. If a match has not been broadcast in your area, chances are this site is not going to help you much.
ESPN+
Anyone who ever watched a sitcom has come across the reverence people feel for ESPN. It's easy to see why. ESPN covers a vast range of sporting events and soccer is one of the sports in covers. That's why using ESPN+ may seem like a good idea. However, we would have to point out that the content is not available for everyone. Furthermore, you have to subscribe to a whole package just to get to the sport you like.
fuboTV
fuboTV is one of the options if you decide to cut cable from your life. Even the basic package has nearly 100 channels, at least 10 of which dedicated to sports. Before you jump into it, we must point out that it is not available everywhere and the price, while affordable, is too steep for some people.
Hulu + Live TV / YouTube TV
Hulu is one of the streaming services that is slowly taking over mainstream TV, much like Netflix. We've put Youtube TV here, as well, because the selection of programs and the monthly fee are nearly the same. Like fuboTV, Hulu has regional limitations and is prone to disconnecting due to power blackouts and other issues. That means that you may find yourself unable to watch your sporting event on our preferred device because… reasons.
Youtube TV, one the other hand, has other types of limitations. Certain sporting events are just not available. Ads from the service don't care that there are ads already in the content.
Why Such a Selection?
The biggest problem is finding a streaming service that is providing you with the type of content you want with the fewest drawbacks. Some streaming services bundle their soccer with, say, political channels and commentary, global news, and cooking shows. Others, while trying to focus on one particular sport or game, are full of ads and hoops to jump through. Currently, these options are the best among those available to the general public, limitations and all.