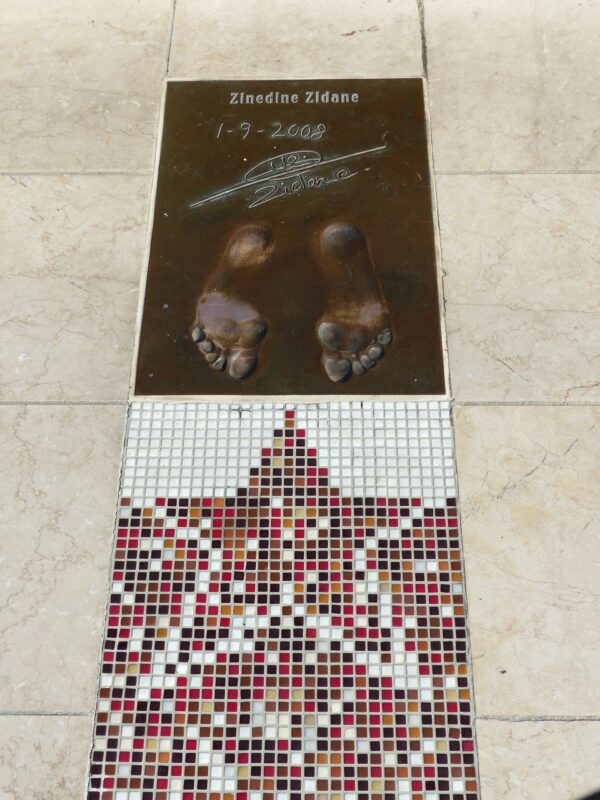 The Greatest Footballers of All Time
It is now time for one of our more controversial pieces. Making a list of the greatest footballers of all time is hard. It is impossible to be 100% precise and correct. It is also likely to anger some fans. However, many have done it before, so why not us? Here is our humble list of 10 players who are the greatest footballers of all time.
Diego Maradona
Will we get a lot of hate for this one? We don't know. What we do know is that Maradona deserves this spot. At the very least, he's bloody close. He was a team onto himself. Even those with other names for the best player ever must admit that he was amazing on his own.
Maradona won the FIFA World Cup Golden Ball in '86. He also received the Milliyet Sports Award for World Athlete of the Year in '87. He dominated in Argentina, Spain, and Italy. The legend was also known as the God of Football and led a colourful life. Sadly, Diego Maradona passed away in November 2020 from a heart attack.
Lionel Messi
We've written a few posts about Messi. However, we did not list some of his more notable achievements. To be fair, we would need a whole new post for that and there may be one in the future. For now, we'll just say that he won the Milliyet Sports Award for World Athlete of the Year two times and Ballon d'Or six times. In 2012, he became Barça's top goalscorer and still holds this title at the time of writing. He has been praised by his teammates and opponents for his performance even when he is not at 100%. There have been a few squabbles between him and his team, but he is still at the top of our and many other lists.
Pelé
Pelé is one of those names even people who hate football know. Sometimes, the legend goes beyond the fanbase and gets recognized everywhere. It may be obvious to some why he's so high up on this list. For the rest, here's the scoop.
Pelé is the only player who won the FIFA World Cup three times. He scored over 1200 goals in his career. Six times named the Brazilian Champion and Top Scorer, Pelé received the FIFA Ballon d'Or Prix d'Honneur in 2013. The International Olympic Committee also named him the Athlete of the Century. The King of Football was one of the greatest footballers of all time. He is going to be remembered for many generations.
Cristiano Ronaldo
FIFA World Player of the Year, World Soccer Player of the Year five times, and he won Ballon d'Or five times. Is there anything Ronaldo can't do? The only player who has trumped him in both the number of Ballon d'Or awards and the number of goals scored in La Liga is Messi. However, Ronaldo has him beat in the Champions League.
He is one of the greatest footballers of all time and he is still going strong, despite being 35 in 2020. He won five Champion Leagues, three UEFA Super Cups, and four FIFA Club World Cups. Any team that lured him over to their side would start making headway.
Johan Cruyff
If you are a child who's also a football fan, we'll forgive you for asking: "Who?" But only just. The Dutch midfielder was repeatedly recognized by the Netherlands. Not only was he a six-time Dutch Cup Winner and a nine-time Dutch Champion, but also the Sportsman of the Year two times. The second time was in '74 when he also won his third Ballon d'Or and the Best Player of the World Cup award.
He spent most of his time playing for Ajax. He also gave a few years of his career to Barcelona, both as a player and as a coach. You know how Pep Guardiola is the manager of Man City? Well, Cruyff brought Guardiola to Barça. Guardiola spent the best years of his life in the club and Barcelona was making progress under Cruyff's coaching style. We can only guess at whether Guardiola picked up a few tricks while making City what it is today.
Barcelona was also the place of Cruyff's death. He died of lung cancer in 2016.
Franz Beckenbauer
Four-time Footballer of the Year also won four German Cups and achieved the title of German Champion five times. However, Franz Beckenbauer was not prominent only in Germany. He also won two Ballon d'Or awards, one Intercontinental Cup and one World Cup. This is even more impressive when we take into account that he is the only defender to win two Ballon d'Or awards. For these achievements and many more, he received several honours. He got the FIFA Badge of Honour, the Golden Coin of Honour of the State Capital of Munich, and made it to the German Sports Hall of Fame.
NIcknamed Der Kaiser, Beckenbauer is one of the greatest football players of all time. He is responsible for the position of 'sweeper'. It is a defender who actively participates in the offense. After he retired from football in 1984, he turned to football management.
Michel Platini
Here is another blast from the past. Platini was a French footballer who later became the president of UEFA. Though Platini won no World Cups and some of his achievements may seem humble compared to others on this list, there is a reason we've included him. Platini won the Ballon d'Or three times in a row. He made most of his achievements while playing for Juventus, including the winning of the UEFA Supercup and the UEFA Cup Winners' Cup.
He shared 7th place in the FIFA Player of the Century award. Platini was also knighted. He became a Chevalier of the Légion d'honneur. Unfortunately, his reputation took a downturn after the allegations of corruption and the connection to the Panama papers. Still, he was one of the greatest footballers of all time.
Alfredo Di Stéfano
While Di Stéfano was a striker, he was at home in nearly all positions on the pitch. He attacked, defended, scored, and set up others for scoring. He was, in the true sense of the phrase, a team player. He won the Ballon d'Or two times, but that's not the amazing thing about him. He was named the Top Scorer a whopping ten times. While playing for Real Madrid, he became the Spanish Champion eight times, almost dominating the 50s and 60s.
He played for Argentina, Colombia, and Spain. Unfortunately, he did not have an opportunity to play in the World Cup. If he had, more people would recognize him as one of the greatest footballers of all time. In 1950, both Argentina and Colombia withdrew from the World Cup. Neither country played in 1954, either. When Di Stéfano continued his career in Spain, the Spaniards just weren't good enough to get him to the promised land. There was no other all-around player like him.
Ferenc Puskás
The greatest Hungarian football player and one of the greatest footballers of all time, period. Ferenc Puskás was a five-time Hungarian Champion, but also a five-time Spanish Champion. He was Top Scorer eight times, four of which were in La Liga. The centre-forward also won the Intercontinental Cup in 1960, eight years after winning an Olympic Gold Medal.
After his death, Hungary was stricken with grief. They named streets, a stadium, a cup, and even an asteroid after him. It is easy to understand why. Puskás won the FIFA World Cup Golden Ball in 1954, a feat later achieved by players like Messi, Pelé, Maradona, and Ronaldo. He scored in the 6th minute of the final, followed by a goal from Zoltán Czibor. Though Hungary lost the final, the fire in their belly propelled by Puskás was a subject of admiration.
Zinedine Zidane
Zinedine Zidane won 'only' one Ballon d'Or and 'only' one World Cup. He was also the Footballer of the Year three times, Player of the Year once, and Best FIFA Men's Player three times. Furthermore, he won two Intercontinental Cups and two Supercups. In 2006, the FIFA World Cup Golden Ball went to him. Are these awards the reason for him being on this list? In part.
It is the 1998 World Cup that was later named the Zidane World Cup where we can see his brilliance. What he may have lacked in speed or strength, he more than made up for in quick thinking. This really showed in the final against, get this, Brazil. He scored two of the three goals against the country synonymous with football. Those who have seen the final know why the current manager of Real Madrid is a legend.
His technique, his ability to nullify the ball's momentum, and his ability to always see the big picture made him an awesome footballer and one of the football legends. He's not too shabby as a manager, either.