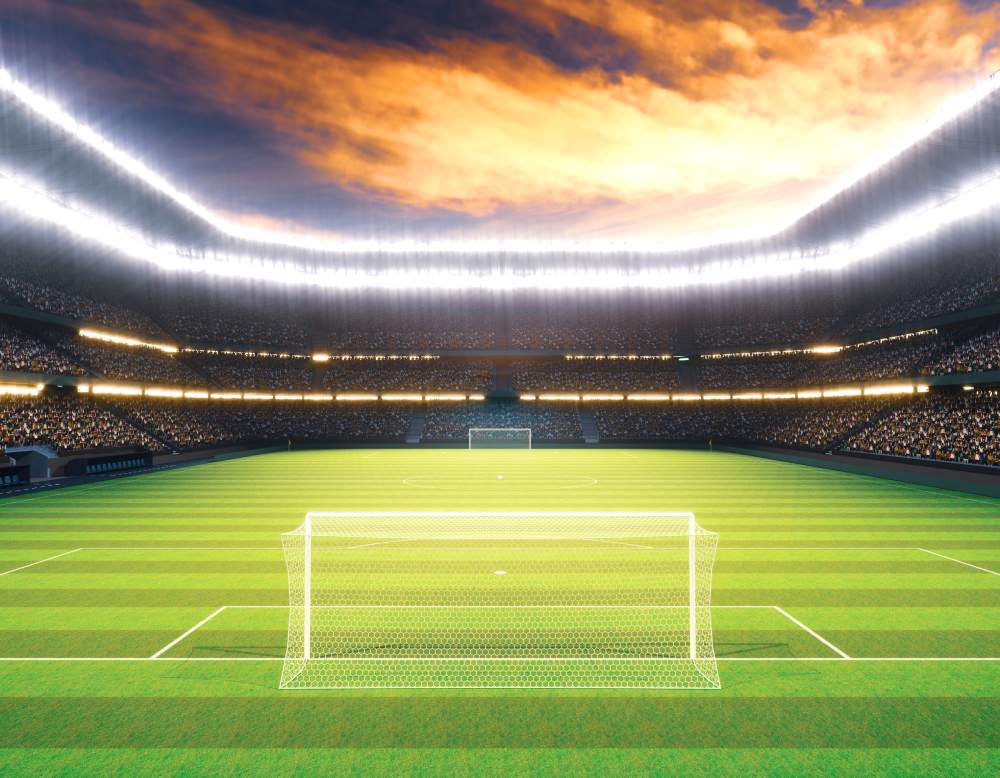 Who Are the Top Goalkeepers Scoring Goals?
When it comes to goalkeepers scoring goals, it is a rarity that you don't often see in a football match. Yet, it happens. In fact, it happens so much that an entire list of best-scoring goalkeepers can be made.
However, most of the goalies that regularly score goals do so from penalty or free kicks. Some have been able to do it from open play. Allison Becker of Liverpool is one of the rare goalkeepers who have scored goals in the Premier League. He actually scored a last-minute winner for the Reds against West Brom in 2020.
Nevertheless, history records a bunch of goalkeepers who played strikers in their youth but were much better at preventing goals from happening instead of scoring them. But they also found the time to do both.
Today, we want to talk about how many goalkeepers have scored goals and emphasise their work on the opposite end of the pitch and not just between the sticks.
10. Hans-Jörg Butt (Germany) – 33 Goals
When it comes to top-scoring goalkeepers, Germany's Hans-Jörg Butt is a national gem. He didn't have an exemplary national career, but he excelled playing in Germany as he appeared for Hamburg, Bayer Leverkusen, and Bayern Munich.
Between the period of 1994–2012, he played exclusively for German clubs and scored 33 goals. He still holds the record for most penalty goals scored in a professional league and is the highest-scoring goalkeeper in the Champions League with three.
Unfortunately, Butt has never scored for his national side, as he only played four matches for Die Nationalelf. He retired in 2012 at Bayern Munich.
9. Fábio Rampi (Brazil) – 35 Goals
Fábio Rampi is one of the goalies on this list that still has a chance to improve his record. Being that he is still only 34, having started his career in 2008, there is a chance that he will move up and go beyond his current spot. However, Rampi is not a household name by any means, as he has spent most of his career playing in the lower Brazilian leagues,
He currently plays for Cruzeiro-RS, but most of his goals were scored for his previous club São José-RS, where he bagged 33 goals. His best scoring record was six goals during a season, a feat he repeated three times.
He will be remembered for scoring crucial goals for São José in 2018, which earned the team promotion to Campeonato Brasileiro Série C.
8. Fernando Patterson (Costa Rica) – 35 Goals
Fernando Patterson was born in Guatemala but changed citizenship to play for Costa Rica. His playing career spanned from 1989–2013, during which he mostly spent in Guatemala and Costa Rica.
He may not be remembered for winning crucial trophies, but he will always be known for his goalkeepers scoring goals feats. He concluded his career with 35 goals and made a single appearance for Los Ticos in a third-place match at the Gold Cup in 1993.
7. Márcio (Brazil) – 40 Goals
Brazil's Márcio currently earns the 7th best goalkeepers scoring goals spot with 40. Unfortunately, Márcio retired at the age of 38 in 2019, putting his goal scoring prowess at a halt. He hasn't really played for any big names in Brazil, but he made 393 appearances for Atlético Goianiense, the club he spent most of his career with.
While playing for Goianiense, Márcio scored 28 goals between 2007 and 2016. He even lifted the Brazilian Série C title in 2008 and helped the club achieve promotion. He retired at Goiânia, where he managed to score a single goal.
6. Dimitar Ivankov (Bulgaria) – 42 Goals
Dimitar Ivankov is a former Bulgaria national shot-stopper who made 64 appearances for his nation. However, while being lethal in his club career, he never scored a goal for his national team. Yet, that didn't stop him from scoring 18 goals while playing for his boyhood club Levski Sofia.
He even continued doing so when moving away from the Bulgarian league. While appearing for Kayserispor and Bursaspor in the Turkish Super League, he scored a total of 12 goals (6 goals each for both clubs).
He will always be remembered for scoring the winning goal for Bursaspor against Fenerbahce in the 95th minute to make it 2-1 for the Green Crocodiles.
5. René Higuita (Colombia) – 43 Goals
The number five spot of top goalkeepers scoring goals is a name all too familiar to football fans. The infamous René Higuita, El Loco. He was nicknamed the madman for his sweeper-keeper style of play, which he pioneered as no other goalkeepers performed the antics that he did back then.
Higuita's scorpion kick performed at the 1990 World Cup is the stuff of legends and something that no other keeper has ever risked doing. Unfortunately, him being linked with Pablo Escobar and the Medellin Cartel greatly influenced the rest of his career.
He scored a total of 43 goals during his playing career, mostly from penalty kicks. But a few of them came from free kicks. While scoring three goals for Colombia, he is not a goalkeeper scoring goals in World Cup as no goalie has ever been able to do so.
4. Johnny Vegas Fernández (Peru) – 45 Goals
Fernández is a former Peruvian showstopper known for his goal-scoring prowess. He has scored 40 goals in the Peruvian First Division and even managed to grab one in the Copa Sudamericana.
His career came to an end in 2017. He spent most of his career in Peru, with the most appearances for his boyhood club, Sport Boys. While penalties were enough to help him earn the 4th spot as one of the goalkeepers scoring goals, he added nine of them from open play as well.
3. Jorge Campos (Mexico) – 46 Goals
Jorge Campos is a quirky entry on this list as one of the best goalkeepers scoring goals. While he did play as a goalkeeper primarily, he moonlighted as a striker and scored most of his goals as an attacker. In fact, during his heyday, he would spend one part of the game on the goal and the other on the attack.
Out of 44 goals that he scored for Pumas, he managed 28 of them as a striker. One of his more memorable goals was a bicycle goal that he scored for Atlante. Since the strikers didn't do a good job, he switched to the front in the second half and scored this beauty of a goal.
However, while he played 129 games for his national side, he never once scored for El Tri. He started for Mexico in two World Cups, in 1994 and 1998. He was also a part of the team in 2002 but failed to make an appearance. Besides Mexico, he played in the USA, appearing for LA Galaxy. He ended his career in 2004 playing for Puebla.
2. José Luis Chilavert (Paraguay) – 67 Goals
The number two spot of the goalkeepers scoring goals goes to the legend that is José Luis Chilavert. Compared to some other goalies on this list, Chilavert has actually scored eight goals for his country. Not only that, but he became the first and only goalie to score a hat trick. He did so while appearing for Vélez up against Ferro Carril Oeste, with all three of them coming from the penalty spot.
Let's not forget that he also scored against River Plate from a free kick behind the halfway line. Making his goalscoring versatility one of the best among goalkeepers. He spent most of his career playing in South America. But he also made 79 La Liga appearances for Real Zaragoza, where he scored a single goal.
Chilavert will also be remembered for his fiery attitude and for swinging punches against Diego Armando Maradona. This earned him a lot of suspensions during his career and might have prevented him from scoring more goals.
He also participated in the 1998 World Cup, where he became the first goalkeeper to attempt a shot at a goal. In fact, he almost became the first goalkeeper scoring goals in World Cup against Bulgaria.
1. Rogério Ceni (Brazil) – 129 Goals
The first place goes to the man, the myth, the legend, Rogério Ceni, who holds the record of most goals scored by a goalkeeper at 129. So, if you ever start wondering, can goalkeepers score goals? You should meet this guy.
He scored 59 penalties and 69 free kicks and is actually the top scorer of Sao Paulo, the club he spent his entire career at. Let's not forget that he also managed 14 Copa Libertadores goals as well. He may not have had a hat-trick, but he came close five times by scoring a brace in those games.
Unfortunately for Rogério, he never scored for Seleção, even though he played 17 matches for the national side. He was part of the 2002 and 2006 World Cup Brazil squads and made two appearances at these tournaments.
His top-scoring season was the 2006 season, where he scored 21 goals in total. 10 of which were in Brazil's Serie A. That year, he was the team's top scorer, even surpassing star strikers Amoroso and Diego Tardelli.
He retired in 2015 as a three-time Campeonato Brasileiro Série A champion (2006, 2007, 2008), a Copa Libertadores champion (2005), and a World Champion (2002).