5 Inspiring Football Players We Look Up To
Throughout history, there have been countless great players both when it comes to football skill and general behaviour. While we definitely can't forget about some of the greatest of all time, such as Diego Maradona, Pele, Ronaldinho, Ronaldo Nazario, Franz Beckenbauer, Johan Cruyff and countless others.
Here, we focus on some more recent players and list the five most inspiring players to look up to today. Many have come from hardship and fought their way to be among the most influential and inspiring people today. As they say, tough times never last, but tough people do.
Sadio Mane
In hindsight, if we are talking about Sadio Mane's quality, we can discuss his move from Liverpool to Bayern. The shocking news of a transfer was an enigma to many. It was unclear why Liverpool parted ways with the Senegalese forward. His replacements, Luis Diaz and Darwin Nunez, were to fill the cracks. But, The Reds only saw the quality they lost.
Furthermore, his charity work goes a long way to prove how good of a person he is. While there were countless donations, the most notable were the hospitals in schools in Senegal. He remains humble and continues to improve the lives of African children, and he deserves the idolisation he receives.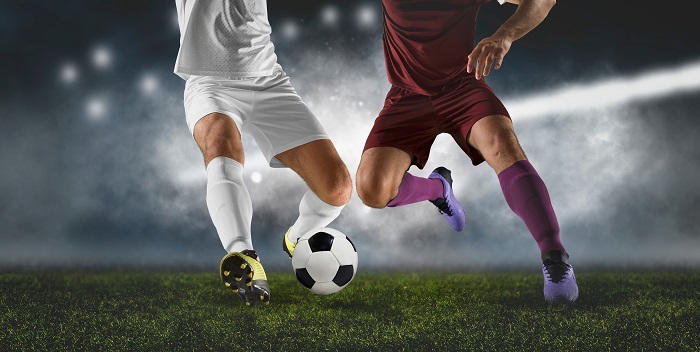 Luka Modric
If we are discussing midfielders, you won't find a more skilled player than Luka Modric. Luka grew up in a rundown hotel with his family, who were refugees. Growing up in Croatia at the time was difficult. But by not giving up, Luka now has 22 major trophies with Real Madrid, including five Champions League trophies.
His success with his national team also shows great resolve. Despite being 37, his performance in the last World Cup was outstanding. Like fine wine, Modric seems to only improve with age.
Cristiano Ronaldo
CR7 simply refuses to give up. At 38, he continues to excel in all aspects of both the game and in general. While he attracted many haters, his determination and resolve to continue playing are simply out of this world. You can't dispute his claim over the title of the best there is.
His charity work seems to go under the radar, as it should. Working silently in the background for UNICEF's Save the Children, which Ronaldo does not boast so much about. An idol to many children and men around the world, he is a great figure to look up to.
Robert Lewandowski
Another goal-scoring monster, despite his age, is Robert Lewandowski. His skill with the ball is unrivalled in many elements. This Polish 34-year-old striker is currently playing for Barcelona and shows no intention of stopping. After moving from Bayern, many thought to see the summit of his career.
But he still has a lot of fuel in his tank. Seeing him play is inspirational for many around the world. His dedication to the game, combined with his talent, are certain to inspire countless people.
Lionel Messi
Lastly, a player many consider the best in the world, Lionel Messi, is by far one of the most popular and influential players today. While he has lost some of his pace with age, we can't deny his intelligence and sense for the game. Messi is a Swiss Army knife, and his repertoire of out-of-this-world skills is unmatched.
Regardless of the team he is playing, whether it be Barcelona, PSG, or Argentina, he simply dominates. He was a key figure in his national team winning the latest World Cup, and with this, he earns to be called the best in the world.
His personality and qualities go beyond the world of football. He had issues with severe growth hormone deficiency as a kid. Nonetheless, his perseverance and determination place him as one of the most popular and influential people in the world.