2020: The Year That Changed Sport Forever
Looking back some twenty years from now we might not remember the year 2020 in fondness. With the COVID-19 taking the world by storm and reaping across the world taking countless casualties along the way. The year 2020 will most likely go down as one of the ugliest in our world's history.
However, looking at it from a different perspective, this year might bring a lot of chances. Some that might be stuck in the future. Besides taking a different perspective on our personal hygiene and emphasizing washing our hands more, this year will mean a lot to sports.
But we can't really say if the effects of 2020 will have a devastating effect on sports in the future or not. Some changes are welcomed. There are things that might stick and remain for good.
So how did 2020 affect sports around the world?
Cancelations, Cancelations, Cancelations & Postponement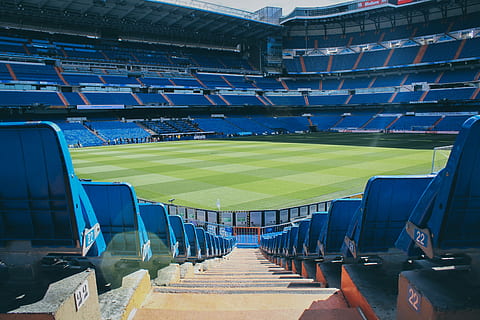 After the coronavirus became more and more apparent in Europe, many sports events were put on hold. In the beginning, everyone hoped for the best and was predicting a short layoff before all the sports competitions continue.
But no such luck!
Most of the leagues around the world had to be canceled. Completely! The French Ligue 1 and the Belgium Jupiler Pro League decided to finish their season without continuation, Crowning the current leaders. Paris Saint Germaine and Club Brugge respectively, as champions. On the other hand, some leagues, like the Dutch Eredivisie, decided to completely suspend the 2019/2020 competition as they marked this season as void.
However, good news emerged after the Bundesliga managed to safely continue their play, prompting the English Premier League, the Spanish La Liga, and the Italian Serie A to continue as well.
What is the Greatest Loss for Sports?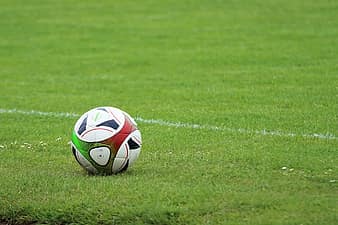 The year 2020 was supposed to be a great one sports. If not one of the greatest. With major competitions like the Euro 2020 and the Tokyo Summer Olympics all taking place this year, fans of sports were in for a treat.
But lady luck decided to turn its back on us.
Both of the mentioned competitions were postponed! The two major sports tournaments that rack in a lot of cash for the participants involved and the organizers are going to take place 12 months off their original date. It is a devastating loss but one that can be resolved. That is if things go well in the end.
We are still not losing those tournaments and are hoping that people take the situation seriously and take off themselves better. A good piece of news comes from UEFA that found a way to finalize their two most major competitions – The Champions League and the Europa League.
Both of them are going to take place at a single country in a tournament format. This can act as a sort of test and act as a guideline for other sports to continue in the future.
It Might Have Been Football's Fault All Along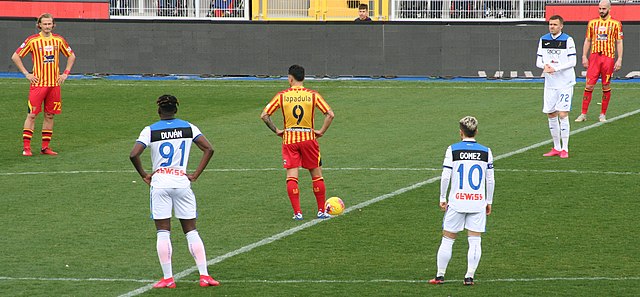 Most of the renowned scientists and epidemiologists accredit the spared of COVID-19 in Europe to the Atalanta vs Valencia Champions League match played in Milano. With around 44,000 people in attendance, both from Italy and Spain, it was labeled as a biological bomb that accelerated the spread of the virus.
Actually, Italy and Spain were the European countries hit most by the virus.
Looking at it in hindsight, the match simply had to be canceled. But since we can't change the past we can only learn from our mistakes.
What Have We Learned and the Measures We are Taking
The Champions League match between Atalanta and Valencia definitely left a sour taste in sports mouth. But it was a warning sign that many are now taking seriously.
The leagues that have managed to continue are taking the utmost safety procedures to ensure a secure completion of the competition. This includes safety protocols and sanitizing solutions that are more than likely going to stick around for a long time.
We are not entirely sure that football will accept the fact of a final tournament being kept. But basketball leagues around Europe have done this for a long time already. Incorporating a Final Four system where the teams play a single match against each other to determine a winner seemed to be working for them.
It is something that football officials will definitely have to think about. If the virus does not go away as fast as we hope, we might have to consider the fact of accepting this format for the future.
Sports purists are definitely not going to accept this. But if we are to preserve the safety and integrity of sports around the world, format chances might be a viable solution. At least they can work as a short term resolution while more thinking has to be done for a long term one.
Is Sports Ever Going to Be the Same?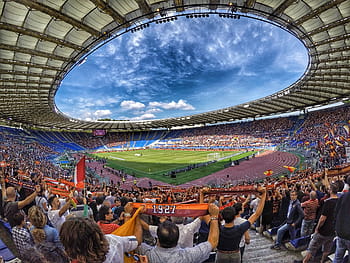 This is a tough question to answer, especially now. But being perpetual optimists we do think that sports are going to come back in their usual form.
There will be a day when we are going to enjoy football, basketball, rugby and all other sports they way we are used to. Something precious has definitely been taken away from us but we should not grieve about it. We should take this time as a learning curve and appreciate sports more when it comes back.
Also, we can't shun away from the chances. Innovations have to happen. Changes do happen due to certain situations and in some cases evolution within the sports. Unfortunately, this one is a little bit different, but we shouldn't look at it in a dissimilar way.
We are all clamoring for things to get back to normal as fast as possible. But the quicker we accept the fact that nothing is going to be the same again the quicker are we going to get back at getting things done.
The question about if 2020 was a blessing or a curse still is up in the air.