Premier League Recap
Toffees On Liverpool's Tail
Everton's considerable recent improvement has transformed them from struggling against relegation to possibly overhauling city rivals Liverpool in the EPL table.
And the focus of many players appears to be on the Reds, as they seek to continue their impressive run of form with Easter Saturday lunchtime's trip to Old Trafford to take on EPL leaders Manchester United.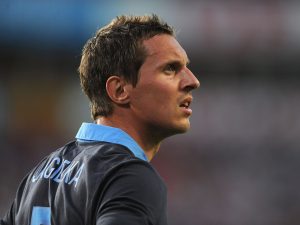 Defender Phil Jagielka has bucked this particular trend, however. Although the club's website has stressed that should other factors work in the Toffees' favour, they could yet qualify for next season's Europa League.
Everton currently lie seventh in the EPL table, two points behind Liverpool, with a similar goal difference.
And should fourth-placed Manchester City eventually finish fifth but win their FA Cup final with Stoke City next month, sixth place would see Evertonians on their continental travels.
Everton's American goalkeeper Tim Howard said before the Toffees' convincing 3-0 win at Wolves two weekends ago that "we're going to try and nip on (Liverpool's) heels and get a couple of results. For the city, this run-in will be great and we'll try to overtake them."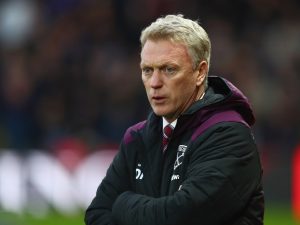 Jagielka claimed this week, though, that manager David Moyes was setting more straightforward targets.
After Everton's 2-0 win over EPL strugglers Blackburn Rovers at the weekend, the 28-year-old Jagielka told BBC Radio Merseyside:
"There's no point setting goals to beat another club. Obviously, it adds a bit of spice, but if you ask the boss, he just wants the run to keep going and pick up points."
Manchester Clubs Thrive In North London Classic
The North London derby was a pulsating classic and credit must go to both teams that contributed. But when the dust settles after a memorable night at White Hart Lane, the result is all that will matter and it hasn't done a great deal for both team's aspirations this season.
Arsenal yet again blew a comfortable two-goal lead against Tottenham – the second time this season and the third since Harry Redknapp took over Spurs – and it meant they missed the chance to close the gap on Manchester United to just four points.
The Gunners are a good side but when it comes to the crunch they're not mentally strong enough to finish teams off. If you throw away a 4-0 lead at Newcastle, twice relinquish two-goal advantages against your nearest rivals and fail to win after taking a 97th-minute lead at home to Liverpool then perhaps you don't deserve to win the title.
Previous Wenger teams were excellent footballing sides too but they didn't go out of their way to shoot themselves in the foot at every turn and as much as the French boss protests against the mental weakness of his side in public, he must know how evident it is behind closed doors.
As for Spurs, they still find themselves chasing Manchester City for that all-important fourth spot but having gone 3-1 down Redknapp must have been pleased about how they recovered after being outplayed by the Gunners in the first period.
Under the circumstances, it's probably a point gained rather than two points dropped but their fixture against City will be absolutely crucial but only if they continue to apply the pressure until then.
That may not be possible because Spurs, for all their enterprise, concede too many goals and some are down to the erratic goalkeeping of Gomes and it won't be a surprise if Redknapp loses patience with the Brazilian and sells him in the summer.
There is no margin for error now and if Spurs can tighten up at the back, and it's a very big if, they'll have enough going forward to push City all the way.